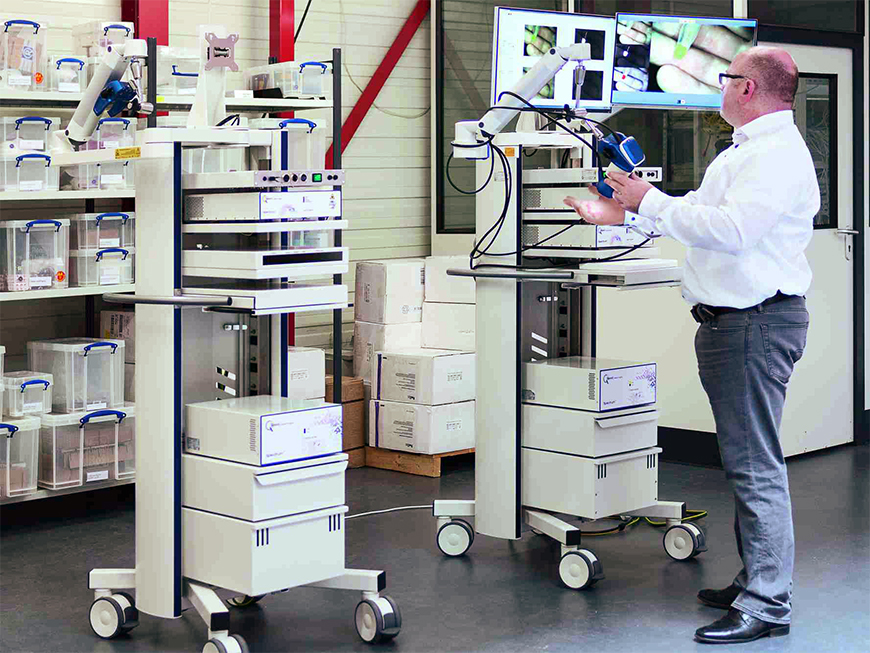 MIDDENMEER - The Netherlands - Technology company Quest Group B.V., specializing in the development and sale of high-quality medical cameras, has successfully issued a new 8% bond loan of € 2.5 million.
Quest achieved an excellent result last year. With a turnover of € 3.2 million (2018: € 1.7 million) and an EBITDA of € 0.5 million, the performance was above expectations.
With the proceeds of the 5-year loan, the company will continue to invest in the growth of the organization. Thanks to earlier financing by NPEX investors, Quest was able to make rapid progress with Research and Development plus Sales and Marketing was also strengthened in Europe and in the US.
At the end of 2019, Quest entered into a partnership with a European robotics company in the medical sector. With this milestone the step to Artificial Intelligence will also be taken if success is achieved in the development phase.
According to CEO Richard Meester, "the Quest cameras are used successfully during cancer patient operations. Thanks to the advanced camera technology, surgeons are able to assess how and where cancer can be removed during surgery through a better visualization of tumors".
The Quest cameras are currently being used in patients with breast and liver cancer, while the approach is also being successfully applied in other areas, such as interventions in patients with colon and lung cancer. In the coming months it is expected that the results of a long-term test phase in the US will be known. During the past few months positive results have already been published by Quest partners in the US.
Quest will use the proceeds from the issuance of the bonds to accelerate Research and Development, especially in the field of Artificial Intelligence. Moreover, Quest will expand its' current building in Middenmeer as necessary.