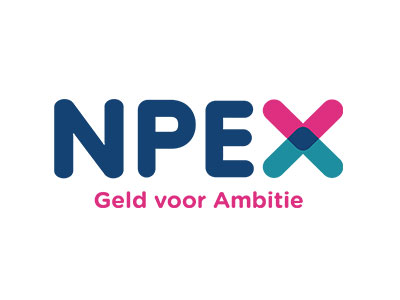 Issue of 5-year bonds for up to €2.5 millions at an interest rate of 8%;
Quest high-quality medical camera technology in new study phases;
Increased revenue, boost for sales, marketing and development;
Bonds tradable on the NPEX stock exchange.

February 26, 2019 - Middenmeer-based technology company Quest Group, specializing in the development and sale of high quality medical cameras, issues a 8% bonds for up to €2.5 millions with a term of five years through NPEX, the Dutch SME Stock Exchange.

The new bond issue is in line with the company's growth strategy. Quest's high quality camera technology enables surgeons to better detect cancerous tumors during operations. This allows for more effective tumor control and more accurate operations. Several hospitals and research centers around the world are currently testing the technology in combination with contrast fluids.

The Quest Group successfully placed €2.5 millions in bonds with investors in 2017 and last year issued €1.7 millions in stock certificates. All bonds and stock certificates can be traded on the NPEX platform.

According to Founder and CEO Richard Meester, Quest has succeeded in accelerating the development and sale of high quality camera technology in cancer research and surgery in cancer patients. Partnerships with the Leiden University Medical Center and with hospitals in the United States, among others, such as the leading Memorial Sloan Kettering Cancer Center, Cleveland Clinic as well as smart contrast fluids manufacturers like OnTarget Laboratories from West Lafayette in Indiana, Surgimab from France and Avelas from San Diego are driving growth. The market for the integration of cameras in robotic surgical systems also offers opportunities.

"Marketing and sales get a solid boost with the proceeds of the bonds. The same goes for research and development," says Richard Meester, who indicates that Quest's position in relation to the competition has improved.

"Surgeons can use our equipment to perform multiple operations in the areas of colon, liver, esophageal, and breast cancer, in contrast to the competitor's camera equipment. The objective is to reduce the number of follow-up surgeries because more precise surgery can be performed, which is better for the patient and the hospital."

Quest's camera systems are also used in other fields, including agriculture, forestry, the food industry and landmine detection. Medical applications are the most promising in terms of growth. "We make the invisible visible," says Richard Meester.