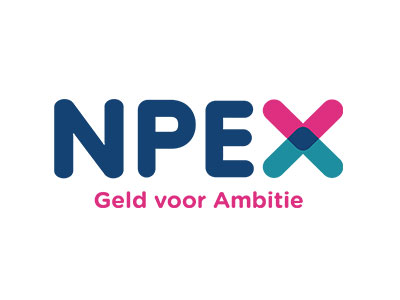 8% bond placement (€2,5 millions) Quest successfully placed with NPEX investors;
Nearly 40 growth companies placed more than €80 m with NPEX investors;
NPEX will shortly be announcing new company listings.
With the successful placement of bonds of Middenmeer-based technology company Quest Group, specializing in the development and sale of high quality medical cameras, the NPEX stock exchange is breaking through the €80 millions barrier.

Nearly 40 growth companies have strengthened their financial position through NPEX in recent years, by issuing bonds and stock certificates. With its listings over the past four years, NPEX has experienced stable growth: both the number of companies and the number of active investors are steadily increasing, resulting in the issue of €80 millions in bonds and stock certificates.

Alan van Griethuysen, Chief Commercial Officer (CCO) at NPEX, has noted a strong increase of the NPEX placement power over the past year. Quest is an example of a company that has successfully issued securities - both bonds and stock certificates - through NPEX. For investors it is an interesting option to invest directly in the Dutch economy through NPEX. Not only because of the excellent returns it offers, but also because of the opportunity to invest in superb growth companies."

Besides the Middenmeer-based Quest company, RR Mechatronics from Zwaag (manufacturer of instruments for measuring blood sedimentation,€3.5 millions placed) and Slim Opgewekt from Arnhem (sustainability, €3.5 millions placed) have recently also successfully called on the NPEX network.

Richard Meester, CEO at Quest, is pleased with the successful issuance. Quest's high quality camera technology is used by surgeons in various parts of the world, enabling them to better detect cancerous tumors during operations. This allows for more effective tumor control and more accurate operations.

Quest has partnerships with Leiden University Medical Center, U.S. hospitals such as the preeminent Memorial Sloan Kettering Cancer Center, and other institutes. "With the proceeds of the bonds, marketing and sales will receive a strong boost. This also applies to research and development," says Richard Meester.