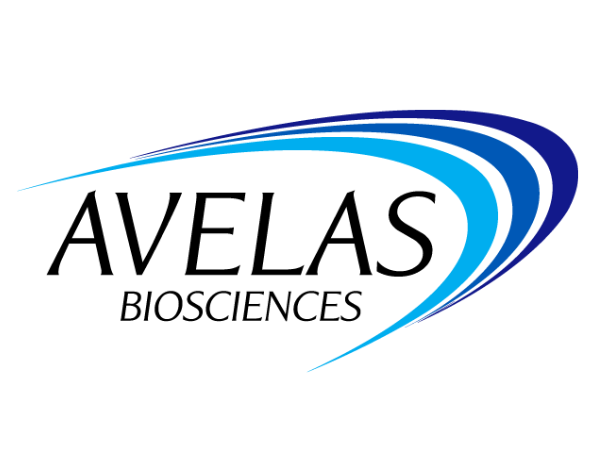 Avelas Announces Top-Line Data Showing Pegloprastide (AVB-620) Can Significantly Improve Cancer Detection in Real-Time During Breast Cancer Surgery

Source: Avelas Biosciences, Inc. website, publication August 4 2020

Use of pegloprastide, a fluorescent cancer marker, during surgery correctly identified cancer in up to 75% of patients who would have otherwise been candidates for a repeat (re-excision) surgery

Observed re-excision rate was 6% in patients whose surgeries included pegloprastide; current re-excision rates are estimated at 20-40% among all patients receiving an initial lumpectomy

Each year in the U.S., more than 80,000 women undergo repeat surgeries after post-surgery pathology indicates positive margins; more than 90,000 women choose a mastectomy over lumpectomy

Avelas Biosciences, Inc., pioneering the field of intraoperative fluorescent cancer imaging, announced today positive top-line data demonstrating that the company's recently completed Phase 2/3 registration study of the use of pegloprastide (AVB-620) during surgery met its primary endpoint of detecting cancer in margin specimens in real time (p<0.001). Pegloprastide is designed to deliver a fluorescent marker specifically to cancer cells for surgeons to identify cancerous tissue in real-time to reduce repeat surgeries and improve patient outcomes. The pivotal study evaluated the safety and efficacy of pegloprastide in women with primary, nonrecurrent breast cancer undergoing surgery. In more than 150 patients dosed to date, no drug-related serious adverse events were reported.

"With pegloprastide, we are removing the blindfold and helping surgeons see where the cancer is to make informed, real-time decisions in the operating room," said Jay Lichter, Ph.D., Chairman, President, and Chief Executive Officer of Avelas. "This pivotal clinical data is a first in the field of fluorescence image-guided surgery for breast cancer and supports the use of pegloprastide to revolutionize surgical treatment with the goal of eliminating tens of thousands of repeat surgeries undertaken to address positive margins."

The presence of positive margins is a significant challenge in breast-conserving surgery. Positive surgical margins occur when post-operative pathology indicates cancer cells are present at the edge of removed tissue, indicating that not all the malignant tissue was removed during an operation. It is estimated that each year in the United States more than 260,000 women undergo a lumpectomy, of which one-third (more than 80,000) are repeat surgeries with the goal of achieving negative margins.1 Beyond that, of the estimated 90,000 women who choose a mastectomy, many choose it for fear of incomplete initial lumpectomy.1
"Cancer recurrence and metastasis is more likely with positive margins, and the significant re-excision rate with standard of care for lumpectomies to try to obtain negative margins is driving women to get second lumpectomies, causing significant pain and physical limitations," said Sheldon M. Feldman, M.D., chief, division of breast surgery and surgical oncology, and director, Breast Cancer Services at Montefiore Einstein Centre for Cancer Care and professor of surgery, Albert Einstein College of Medicine. "Pegloprastide has the potential to greatly improve a breast surgeon's ability to achieve negative margins and reduce the number of re-excisions, potentially improving outcomes for hundreds of thousands of women and saving thousands of lives."

Top-line data showed the planned re-excision rate for patients who underwent breast cancer surgery with pegloprastide was 6%, much lower than the typical re-excision rate of 20-40%.2-7 For the study, surgeons first excised the tumour using standard of care methods followed by interoperative imaging of both the excised tissue and the surgical site using pegloprastide and a specialized fluorescent imaging device manufactured for Avelas by Quest Medical Imaging, based on its QUEST SPECTRUM® platform technology. With pegloprastide, 75% of the patients, who still had positive margins, were able to be identified.

Steven Chen, M.D., Chief Medical Officer of Avelas Biosciences, said, "Today, in an era of patient-centred care, high re-excision rates need to become a historical artifact. This data indicates that pegloprastide could significantly reduce the need for these repeat breast cancer surgeries driven by positive margins. We are grateful to our clinical collaborators and especially to the patients who participated in this pivotal trial as we advance pegloprastide to meaningfully improve surgical outcomes for breast cancer and beyond."

The primary endpoint of Period 2 of the pivotal study was the ability to detect cancer in margin-relevant tissue, using pegloprastide fluorescence imaging, in sufficient number of patients to demonstrate efficacy; this was achieved with high statistical significance (p-value < 0.001). The secondary endpoint of intraoperative patient-level cancer detection performance in margin-relevant tissue, using prespecified thresholds, indicated that up to 75% of patients that would have had a positive margin could benefit from this investigation product at a statistically significant level. During the trial, patients were administered pegloprastide either the day before surgery or the day of surgery; initial data supports pegloprastide administration the day before the surgery as the preferred dosing time. Other secondary and exploratory endpoints included false positives, specimen and sample type detection, and planned re-excisions. All showed strong indications supporting efficacy and utility of pegloprastide. The study showed no serious adverse events or laboratory abnormalities attributable to the infusion of pegloprastide.

About the Phase 2/3 Trial
The pivotal Phase 2/3 study of pegloprastide was a multi-centre, open-label, single-arm study designed to evaluate patients during two separate trial periods. Period 1, which was completed in December 2017, enrolled 32 patients and demonstrated proof-of-concept that pegloprastide could sensitively visualize the primary tumour in the lumpectomy specimen. In addition, optimal dosing and imaging conditions, including fluorescent thresholds, to achieve differentiation between malignant and non-malignant tissue in margin-relevant tissue was determined. Period 2, which is expected to be a registration study, was completed in March 2020 and enrolled 92 additional patients to prospectively assess the ability of pegloprastide to identify malignant tissue at or close to the surface of excised tissue and of tissue that would otherwise have been left behind and require a reoperation to remove. Both study periods enrolled women with the most common breast cancer types – DCIS (Stage 0) and/or Stage I-III invasive carcinoma – with all grades (Grades 1-3) and all receptor statuses. Imaging of pegloprastide was performed on all types of tissue, including excised specimen, cavity shaves, and residual tissue left in the surgical cavity.For more information, visit www.clinicaltrials.gov.

About Pegloprastide (AVB-620) and QUEST SPECTRUM® Fluorescent Imaging Device
Pegloprastide (AVB-620) is based on the science of activatable cell-penetrating peptides and is the only fluorescence-based clinical cancer detection product that uses the ratio of two fluorophores within the same molecule (ratiometric imaging) to provide more accurate and actionable information. Pegloprastide's ratiometric readout attenuates common artifacts of fluorescent imaging, including differences in drug concentration and distance of the camera from the tissue area of interest. QUEST SPECTRUM® device has a wide field of view (~10 cm) and provides a rapid assessment of tissue (~100 ms). Beyond breast cancer, Avelas has plans to explore the use of pegloprastide during surgery for other types of cancer, including ovarian, colorectal, head and neck, melanoma, and sarcoma.

About Quest
Quest Photonic Devices is a group of companies that is developing high-end multispectral imaging cameras and light sources for medical and industrial use. Through its subsidiary companies Quest Medical Imaging B.V. and Quest Medical Imaging Inc., Quest focuses specifically on the medical market of fluorescence image guided surgery and is committed to improving patient care and surgical outcomes.

About Avelas Biosciences
Avelas Biosciences is a biotechnology company focused on developing pegloprastide (AVB-620), a novel drug-device combination product for use during cancer surgery. Pegloprastide is designed to improve surgery by detecting cancer in real time and has the potential to become part of standard-of-care treatment for a variety of cancer surgeries. Avelas was founded on technology from Roger Y. Tsien, Ph.D., co-winner of the Nobel Prize in Chemistry 2008. Avelas is headquartered in San Diego. For more information, visit www.avelasbio.com or email info@avelasbio.com.

References

1. MedInsight (2014-2017); JAMA (2009-2017); L.E.K. Consulting Market Research Analysis (2019)

2. Chagpar AB, Killelea BK, Tsangaris TN, et al. A Randomized, Controlled Trial of Cavity Shave Margins in Breast Cancer. N Engl J Med. 2015;373(6):503-510.

3. Metcalfe LN, Zysk AM, Yemul KS, et al. Beyond the Margins-Economic Costs and Complications Associated With Repeated Breast-Conserving Surgeries. JAMA Surg. 2017;152(11):1084-1086.

4. Fitzgerald S, Romanoff A, Cohen A, et al. Close and Positive Lumpectomy Margins are Associated with Similar Rates of Residual Disease with Additional Surgery. Ann Surg Oncol. 2016;23(13):4270-4276.

5. Chagpar AB, et al. Abstract PD8-07: Does resection of cavity shave margins result in lower positive margin and re-excision rates in patients with stage 0-III breast cancer? Results from a prospective multicenter randomized controlled trial. San Antonio Breast Cancer Symposium Abstract: 2018.

6. Singer L, Brown E, Lanni T Jr. Margins in breast conserving surgery: The financial cost & potential savings associated with the new margin guidelines. Breast. 2016;28:1-4.

7. Kuritzky A, et al. Re-Excision and Recurrence in a 5-year Follow-up of a BCS Cohort. Moffit Cancer Center. Poster Presentation: 2017.